"The last thing I can remember in my old life is when I fell asleep….I could see them with the needle, I kept looking at the light, and then my eyes shut, and that was it… gone."
Victoria was just 17 years old and training to be a hairdresser in Bond Street when she began experiencing debilitating headaches. Often losing her vision, she first visited the optician for answers, before finally getting diagnosed almost two years later with an AVM (a tangle of abnormal blood vessels connecting arteries and veins in the brain).
An operation to correct this led to a haemorrhage that would change Victoria's life forever; leaving her with a brain injury giving her stroke-like symptoms affecting her vision, hearing, movement, bowels and bladder, emotions, concentration and fatigue.
"I feel like the old Victoria died on 13th March 2012, and that's when the new Victoria came alive…. when I woke up, I felt I was a baby again, but I was 19 years old."
What followed was 8 months of live-in hospital rehab, before returning home to her family and attempting to navigate a completely new life that also meant giving up her job and driving licence. Whilst Victoria has some visible disabilities and walks with a stick, the more hidden aspects of her injury have had a profound affect on her.
"I have to deal with extra struggle now, just to do little things in daily life. I'm using so much energy to just be able to listen to people in a room full of people, I'm focusing as much as if I was putting thread in a needle.
Controlling my emotions too, it's so hard. There have been times when people have said something to me, and it's not horribly, but then I'll go off and start crying."
Victoria first became a member of Headway East London's Day Service in 2014; attending on Fridays, which typically has a higher proportion of younger members. Since then, she has been engaged with a huge range of projects including our art studio and writing groups, and she's received support from our therapy team.
"I like coming – it gives me time to talk and be around people with brain injury, it's the only time I don't have to explain why I do or say something a certain way, people just get it, they all get I have a brain injury. The majority of the population are not disabled, not even half of this world is, that's why we can't say we are treated equally, but at Headway you are.
Another area Victoria has been keenly involved in is public engagement; in 2016 she took part in her first event talking about her brain injury at the Wellcome Collection. From there, she's delivered a number of talks and workshops about her experiences to help raise awareness, and most recently featured in a podcast series about the intersection of mental health and brain injury.
"I would love to make brain injury part of the national curriculum. I can't do that – cause it's not up to me, but I would love that to happen, love it. I think they need to know. About hidden disabilities. Everything that goes into it, I know that's a lot, but even if they briefly touch on it, it would be a lot different I think."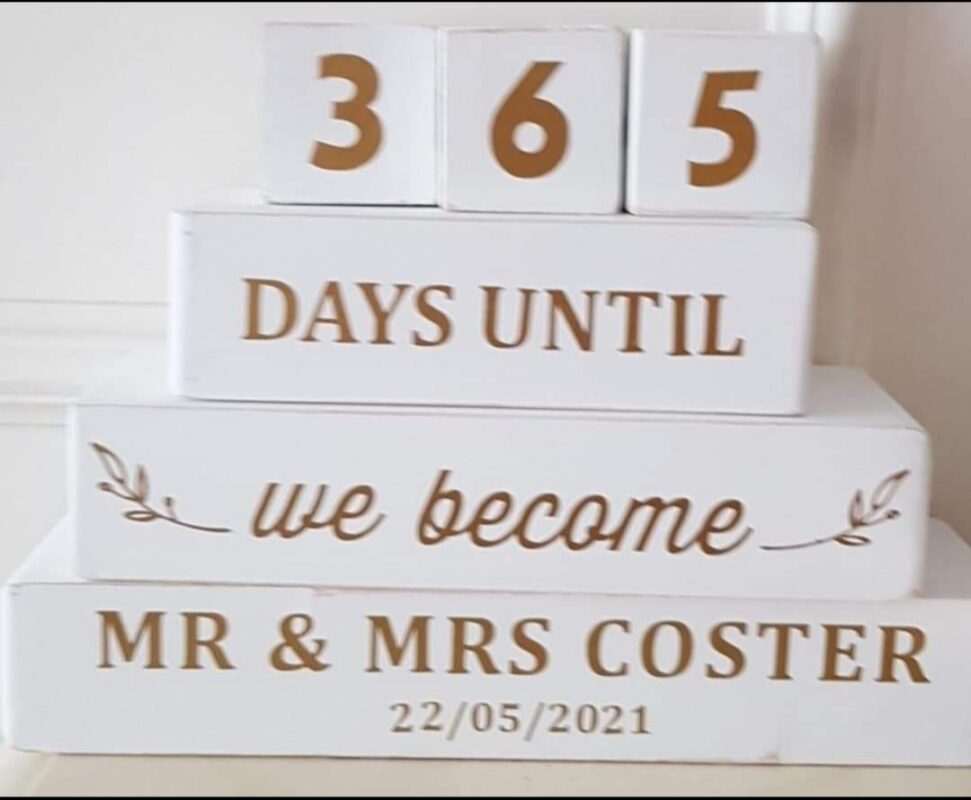 Victoria's input was also crucial to this campaign; she mentioned the name during a Steering Group meeting at the charity exploring new ways to raise awareness:
"What I mean by 'welcome to my world' is that throughout lockdown I didn't understand when people were saying about how weird it is staying in not being able to do 'normal life' because to me staying in and having my independence took away is my normal life. Lockdown was no different to me."
She's now looking to the future; she's engaged to her long-term boyfriend, and has moved into her own place (close enough for her family to still support her).
Victoria kindly told her story as part of Headway's member-led campaign "Welcome To My World" for ABI Week 2020.
MORE: You can listen to Victoria talk further on our podcast "The World Beyond My Head" – exploring the links between brain injury and mental health.