Give us a very brief synopsis of what we can expect from the film (without giving it all away!)
'Lady Lovely Lute' tells the story of Stephanie Feeney, an amazing lady who discovered the lute after surviving a near-fatal road accident which left her with a frontal lobe brain injury. Stephanie was a schoolgirl aged 11 when she suffered the injury and my documentary also highlights how people's attitudes towards brain injury have changed over the past 25 years.
How did this project first come about and how did you first meet Stephanie?
After finishing my first year at the University of York, where I read English Literature, I was also able to develop my other passion in life, which is films and I was itching to make a documentary. I met Stephanie Feeney during a London fringe festival event and we got chatting in a bar in Soho. Her unique story intrigued me and it struck me that some people regard the subject of brain injury as taboo. Next day, I emailed her and told her my idea for the documentary and she responded positively right away.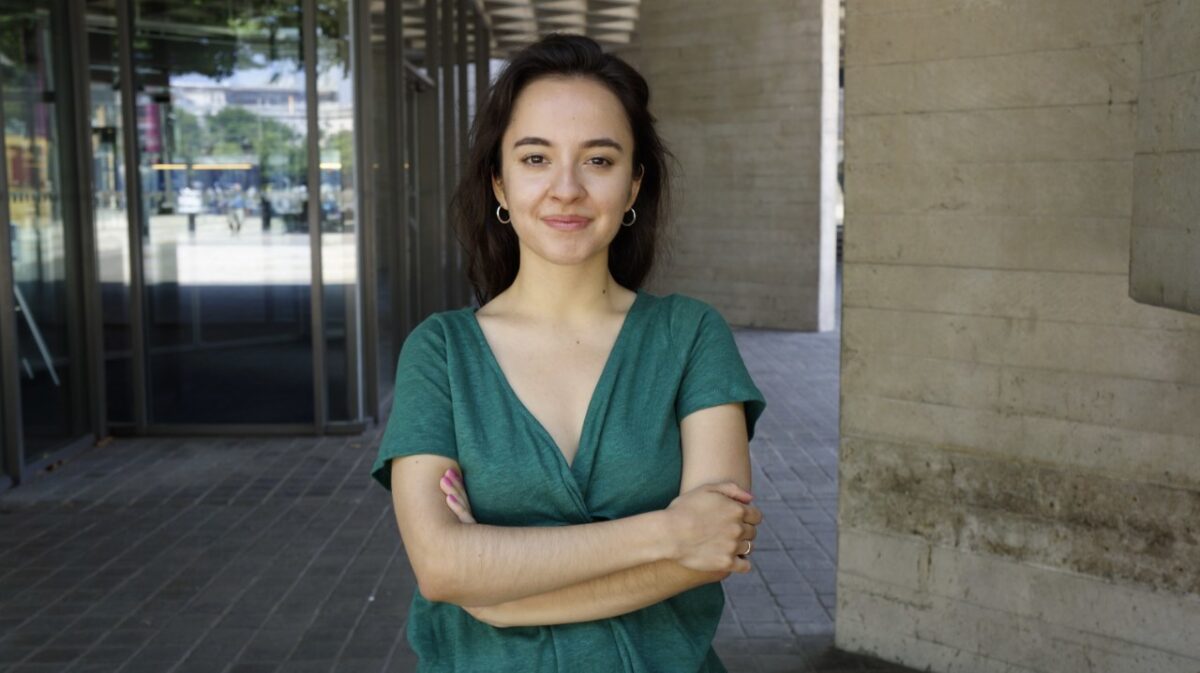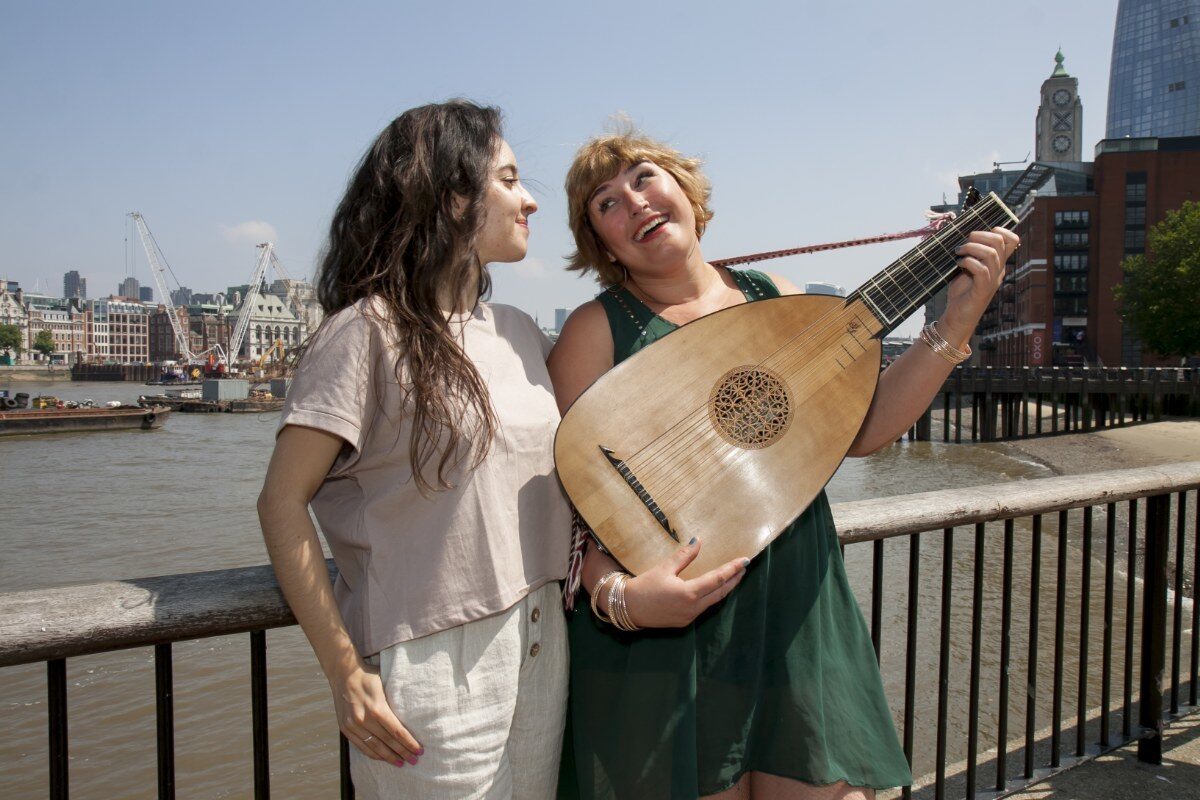 How much did you know about brain injury before embarking on the project?
The brain is a fascinating organ and a very complex structure, so of course from that you can guess how damage to the brain would be equally complex. However, realistically, when do you ever think about that? It's not until we're affected by brain injury in some way that we really consider the consequences of such an injury. Stephanie was the first person with a brain injury that I had met and before meeting her, I had no idea about all the different kinds of brain injury that exist. I was keen to learn more and that was a key motivating factor behind me making this film.
What were the biggest challenges in creating this film? 
Stephanie is an amazing person to work with, not least because she is a truly inspiring person with a very positive attitude to life despite what she has been through. Together we visited a range of different locations relevant to her story, and she introduced me to her friends, with whom we filmed interviews. 
It was great to have that freedom. There was no crew. Just her and I, with my camera and tripod. However, the more involved I got, the more I realised that I should probably interview Stephanie's mum, Annette, and that's when I knew that the project was about to get very personal. It was very kind of Annette to participate, and she spoke so eloquently on a really tough subject for her, Stephanie and their family. I'm also very grateful to her for her part in this film, and indeed to the whole Feeney family for letting me incorporate their family home video footage. Had I not met Annette, that possibly wouldn't have happened. 
What's been the best thing about making the film?
Meeting Stephanie, her family and friends has been quite an inspiring and eye-opening experience. It's also been wonderful getting to know the lute as an instrument, and its connection to Shakespeare. I've enjoyed learning about the lute and meeting the early music community. More importantly, through making this film, I really feel like I've learnt a great deal about brain injury and how I can be more socially aware when it comes to engaging with brain injury survivors. Brain injury is like a mental illness because you can't see it. It's also an ongoing recovery process. I think these are two very important elements which people can easily forget. Ultimately, making the film has changed my own personal views on brain injury.
What message do you hope viewers take away from the film?
Hope. For Stephanie, her passion for the lute and its music were key to her getting back on track. That doesn't mean to say that she hasn't struggled and that she still doesn't struggle. Of course not. Life is a daily struggle for Stephanie. However, music has been the one thing that's pulled her through difficult moments and I think that's a very positive outcome to what was a very traumatic brain injury. I really hope that this film gets people thinking about the way we treat brain injury survivors and how we can help re-integrate them back into society. I also hope that viewers feel immersed in Stephanie's world when watching film, whilst acquiring a liking for the lute. Finally, I hope, with Headway East London's support for this film, that my documentary may also highlight the important support work carried out by the charity.
'Lady Lovely Lute' will premiere on Saturday 8th September at 1pm at the Rio Cinema, 107, Kingsland High Road, London E8 2PB (corner of John Campbell Road, close to Dalston Kingsland or Dalston Junction stations). Proceeds from the screening go to Headway East London. There will be a short talk and live performance before the film, and a Q&A afterwards. Programme ends 3pm. Tickets available now at https://headwayel.yapsody.com.
*Photo credits: http://www.karinabedkowska.com