Our Saturday Social
Taking place on the first Saturday of every month, Headway East London's Saturday Social is an opportunity for brain injury survivors living in our catchment area to meet and share a meal with other survivors.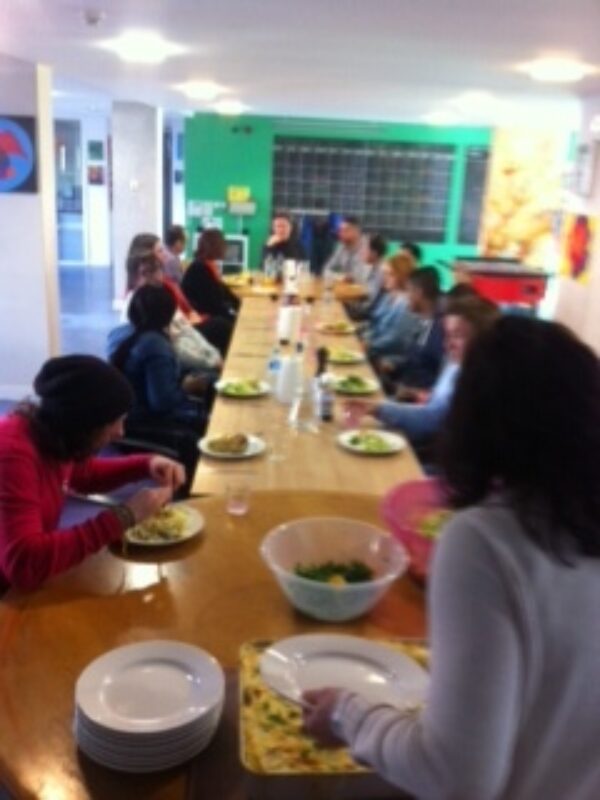 This is primarily an opportunity for those not attending our day service to socialise and share experiences. The food is cooked by the group, everyone chips in (we've even welcomed Russell Brand as a volunteer in the past!) and sit together in our main centre: to eat, play pool and catch up. Our Peer Support Worker Dean has attended the Saturday Social both as a volunteer and now as an employee. He himself has survived a brain injury and really appreciates how much the service means to those attending:

"It's really important because not everyone can get access to the day service. At the end of the day it shows people who have had a brain injury that they aren't alone. They can meet other people going through the same things as them, and know there is help out there. I only wish it was more than once a month!"
It's clear the day means a lot to those attending, so we're thrilled that national law firm Bolt Burdon Kemp will be supporting the Saturday Social for the next year.
Marilene Antoni, Partner at Bolt Burdon Kemp says "Bolt Burdon Kemp is delighted to be supporting the Saturday Social service at Headway East London. The charity does such great work in ensuring local brain injury survivors have access to extensive support, and the Saturday Social is a fantastic example of this.
It is not uncommon for brain injury survivors to feel excluded from society or find it very difficult to socialise. To be able to help Headway East London provide this service not only enables the charity to offer week-long support, it also gives survivors a friendly and relaxed setting to come together and share experiences."
Find out a bit more about the Saturday Social here (the service is currently invite only due to demand, but please get in touch if you are interested in coming along).