Headway EATS October 2019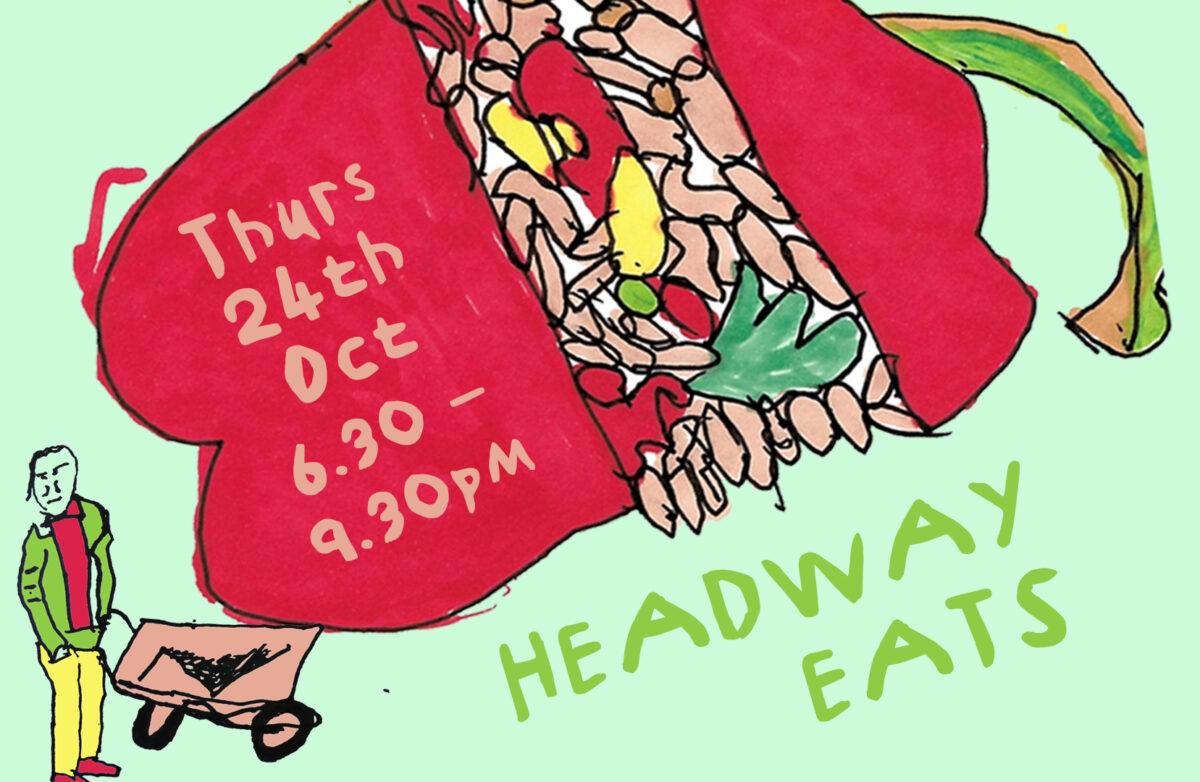 Can you believe it? We're on our last Eats of the year (bar perhaps a special, fancy xmas offering - stay tuned....)
This Ocober, we're going to be serving up a menu of seasonal delights. Join us for a relaxed evening of incredible, authentic cuisine at our canal-side home.

- Three courses, and a welcome drink
- Special musical performances and readings
- BYOB
- Support our work with local brain injury survivors, their families and carers
"The difference between a supper club and just going to a restaurant is the sense of immersion. You're all enjoying the same food in synchrony, and in this case, stopping together to hear a song or a story....This evening spun me into worlds I doubt I'd have crossed otherwise...." - Headway Eats diner, 2018

Headway Eats is a relaxed dining experience led by a group of brain injury survivors who are (re)discovering talents and skills. The menu has been developed and prepared by the team over a number of weeks, using fresh ingredients. We think the finished result rivals other professional offerings across the city, and offers something very unique.

We were thrilled our supper club was recently shortlisted for the Foodism 100's 'Best Social Enterprise Award 2019'. We cater for all dietary requirements! Please email Rosy at support-us@headwayeastlondon.org to let us know.