Submit to Love x Autograph: Common Threads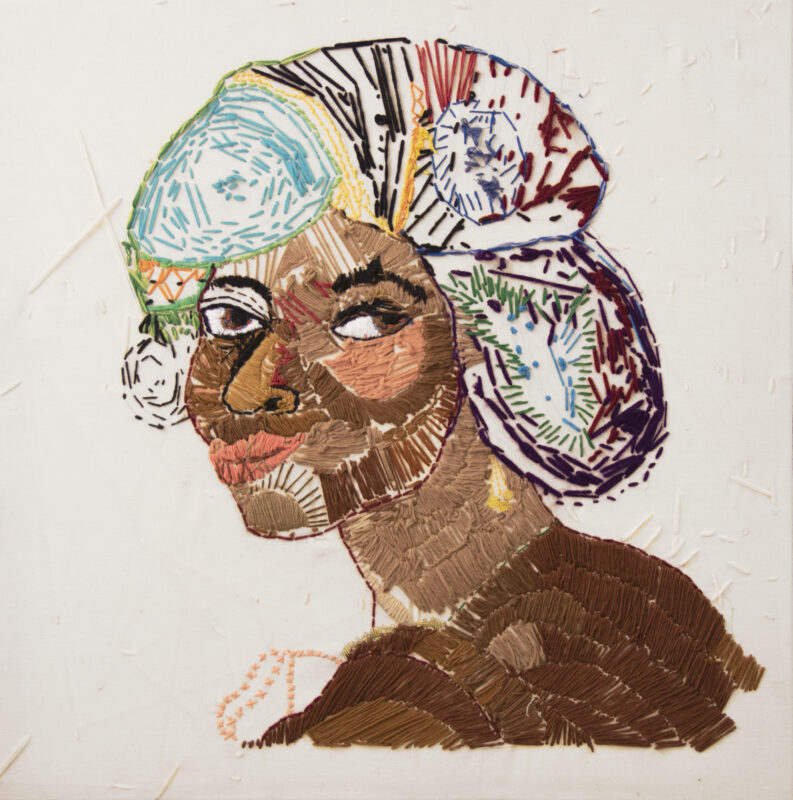 Join Headway East London for a 4-day takeover of the upstairs gallery at Autograph, as we celebrate diversity and visibility in the arts.
The pull of thread marks the start of a journey with many different paths. It's the pleasure and surprise of bringing something to life. It's an awareness of the body and mind working together in deep concentration. It's a celebration of colour and texture, and the marks you make on the world.

In Common Threads, the artists of Submit to Love Studios navigate these strands through collaborative practice, whilst exploring the rich fabric of history and identity. The multi-layered exhibition brings together textiles, photographs, film and printwork to by more than 30 artists who have survived brain injury.
Over the last two years, Submit to Love Studios have worked with Autograph to explore the gallery's photography archive as a rich cultural tool, and now, as artistic inspiration. Artists have reimagined photographs charting the contribution of diverse cultures to Britain over two centuries as elaborate embroideries, appliqué and fabric prints (nearly all the medium for the very first time).
These works will be accompanied by portraits of the artists by Leon Foggitt and a new studio short from filmmaker Posy Dixon.
During the course of the week a series of open events and workshops covering art, food, music and dance, bring together different strands of experiences and expressions from the wider Headway East London community and participating public.